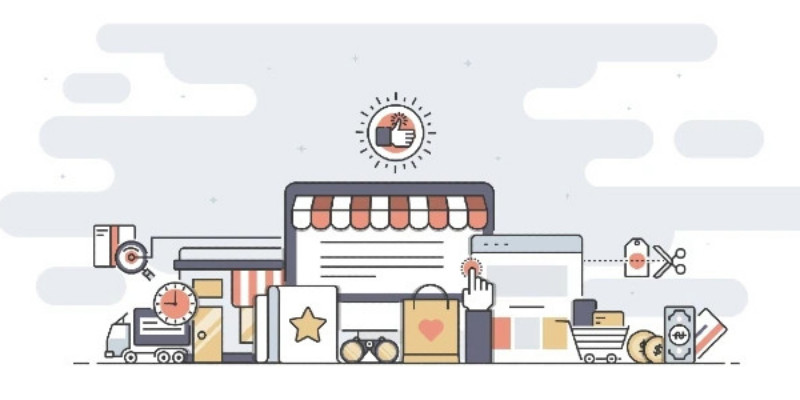 Products trading without boarders
Trading without borders is a concept started by Alibaba over 8 years ago. Alibaba found a way to allow overseas businesses to trade online in China and keep within the Chinese e-commerce rules, known as "Internet Content Provider" or ICP.
You must have a Chinese business to take online orders from a hosted platform service in China. The products are then subjected to Chinese rules, regulations, testing, taxes, etc., as Chinese shops and stores.
To sell products in China directly to consumers, you need an online presence in China. To achieve this, Alibaba split their TMall e-commerce into "marketing & product listings " and "selling and ordering".
Market and product listing is hosted in mainline China.
Selling and ordering is hosted in Hong Kong.
When you search TMall product listings, you can see overseas products with the label "selling without borders- 无国界销售". Selecting a "selling without border" product opens a new window on the TMall Hong Kong site where you can order.
When the products are delivered from an overseas company, the Chinese customs collect the duties and taxes as the products enter China.
Product trading without borders has now been adopted by many e-commerce platforms in China, including JDbuy.
Our dynamic cloud platform allows your business to split your website in a similar way.
A dynamic copy of the website is hosted in China.
When a consumer orders a product, a new window is open from your dynamic copy of the website back to your website order processing. This is the same process as TMall.
Our Dynamic Cloud Platform is to significantly speed up the processes of getting your website seen in China while reducing the need to create a Chinese website.
Please note: - your order processing may need updating to be available online in China and the Chinese payment gateway added.
To achieve this, we have reduced the owner's work to a few key points;
What domain name do you wish to use for the Chinese market.
Review and potential updates to your online order processing to enable orders to be processed from the Internet in China.
Do you wish to add SEO data for the Chinese search engines?
Review of the final dynamic website.
Product trading without borders using our Dynamic Cloud Platform allows your business to have a second website seen in China at a cost-effective price for your management time and expenditure.
If your business requires a digital presence in China when you are determining your approach to the Chinese market;
Contacting the markets for the first time
Visiting China on Business
Attending Chinese trade
This service includes all the parts a website requires to be seen in China
Domain Name registration of domain names in China to overseas companies
Domain certification of ownership
DNS management
Access to the Chinese national Name Server distribution: CNNIC, ZDNS, Teleinfo, NG.
Dynamic cloud platform setup and configuration.
SEO translation (500 words)
Dynamic cloud platform translation and SEO configuration
Chinese engine submissions
Part 1 – Get started and review
Before setting up and configuring the Dynamic Cloud platform, review your website's current performance in China**
Domain name (new or transferred) – Cost included in fees.
Set up Chinese name service – Cost included in fees.
Confirm that the Dynamic Cloud platform will greatly improve your website performance in China.
Part 2 – purchase a new domain for Chin.
Part 3 - Configuring the Dynamic Cloud Platform.
Part 4 – review your new Chinese website available to the Chinese market worldwide.
Part 5 - Chinese search engines.
Transaction SEO data and key information
Submit to Chinese search engines
The process takes between 4 to 6 weeks.
Product trading without borders
Dynamic cloud platform setup and configuration - £3,000
Quarterly hosting costs - £250.00
Ongoing system updates (optional)
Additional Changes; package 10 changes - £75.00
Additional 100 words transaction and configuration - £70.00
Last modified: October 2023 - version 2.1b