Internet contents local country language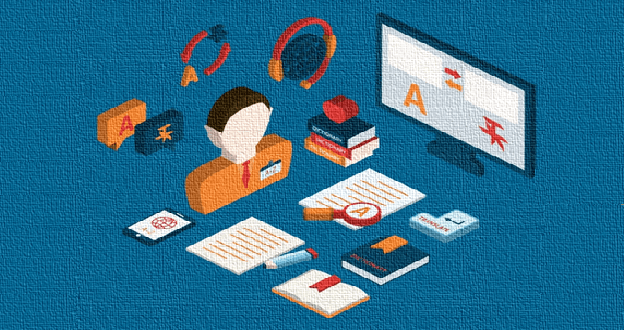 Local language is the one of the most confusing subjects to resolve in publishing / selling on the internet worldwide.
The internet main language is English and while the Chinese user numbers will grow most international Chinese will have a command of the English language. English is the first international language in Chinese schools which at one time there are over 100million people in China learning English in schools, colleges and university.
In simple terms, for the basis of trading in China, there are three groups of languages.
Local language to the area. Most cities have their own language. Why it is a local dialect. Most people between cities will not understand the local dialects, i.e. if talking in the local Shanghai language will not be understood by someone in Beijing.
Mandarin is the language of China. This was started by the emperors of China and fully implemented by Chairman Mao. One country needed one common language.
Traditional Chinese is the written language of Hong Kong, Taiwan and many area of southern Asia. Traditional Chinese is the common written language but is spoken differently in Hong Kong and Taiwan. This also includes areas of the world where Chinese people emigrated to prior to 1950's e.g. California, USA.
Most people in China speak Mandarin and often their local dialects.
To add to the confusion a little more there are three forms of written language in China
Traditional Chinese – The original written language of China. The writing of this language it its fullest form is Art and takes many years to prefect. It is also Cantonese is written using the traditional Chinese characters.
Simplified Chinese – is the written language of China.
Romanisation systems – There have been many ways created for writing Chinese in Latin (European) characters. Pinyin is the standard which has been used by the internet. Most Chinese people under the age of 40 years old will use Pinyin to write Chinese characters on a PCs, mobiles, etc. The other versions of these writing system will be used by old people as Pinyin was not been used in schools during their education. To learn more please visit BCC website
Translation technology is getting better. Translation from English to Chinese at this time, May 2017, is not reliable to communicate directly to your customers.
First recommendation, whatever languages is on your website, do not use automatic translation.
This does not mean that automatic translation will not be used. The end user can always turn on translation on their browser. In doing so they still have the unreliable translation but end user knows that it is not your website making the mistakes, they know they made the decision to use an automatic translation process.
While this approach seems fine, there are a number of issues it does not address
SEO - Any form of automatic translation will not change the basic data in the website which the Search Engines in the local language

Title
Description
Headings
Contents
Website language code

While B2B users may take time to review a website in English, will B2C customers make the time?
Do people purchase products / services from a website not in the local language?
Let's look at each of these points
China these days is looking out to the world. They are world-wide trading country. Far more than the UK.
It is an advantage if your website looks like it's from overseas. There is a distrust of Chinese websites / social media selling overseas product and services. Is the overseas products you see on a Chinese website a genuine or counterfeit? Often a Chinese consumer will trust an overseas website ahead of the Chinese website.
This approach works both for B2B and B2C markets. The local language is a problem when you are in a distribution channel which for the local Chinese market and you are one of the few products in English e.g. Taobao.com (the local Chinese TMall). In these situations you have your data translated.
The largest issue is how to be seen if the searches on internet are in Chinese and your social media / website is in English?
The options for condition
Do nothing - leave the website in English only - the indexing of the internet content will only be index in English
Create additional pages to your existing website in Chinese. A "Welcome Page" in Chinese with the keys elements of your business explained. This will help your website to be index in Chinese. Review this option with your website developer and ask for HTML sections to be added to this page(s). This will allow you to have more than one heading to be indexed in the search engines. -

HTML structural elements

Fully translate all / most website in your website While this gives good appearance and commitment to the Chinese market the overhead of updating is higher
Create an additional website in Chinese. This enables your Chinese website to develop for the overseas market and does constrain your exiting website. Again, the overhead for managing two websites will be higher.
Create a small video in Chinese this helps greatly with the understanding of your business and / or products and services. Please see this example http://www.britainisgreat.com/
Automatic clone of your website – A process supplier by Access to China that enable a website to be change dynamically to added, change and remove contents.
Chinese local language Access to China recommendations
Option

Business 2 Business

Business 2 Consumer (e-Commerce)

Estimated  cost of change

Estimated  duration of change

Comments

Do nothing

This works fine as long as the other raised points in this website are addressed e.g. common words, English structure, website hosting, etc.

Not recommended

None

 None

Check that your website can be seen from mainland China

Create additional pages in your existing website in Chinese

A good solution.

It is a good place to start in seeing if you can attract interest to your website

Less than £75 / $100 per page plus translation fees

A few days

Check that your website can be seen from mainland China

Fully translate your website

Large undertaking, costly, and distracting from creating new business options.

Important that you have your products descriptions and transaction processing in local language

Translation and proof reading costs

Weeks / Month

Recommended if your website allows multi-language

Create a Chinese website

All the overheads of the above. Only to be undertaken if you are regularly trading or promoting in China

Important that you have your products descriptions and transaction processing in local language

The costs we be the same as creating a new website

Month

Change your current website to multi-language or Auto Clone below

Create a small video

Highly recommended

Highly recommended

£3k ($4k) to £5k ($6.5k)

Month

Make sure the video is locally available in China

Auto Clone

Developed by Access to China to addresses these translation issues and many other points raised in this website.

Cost start from £75 ($100)

Day

It is a good option at the outset for both B2B and B2C trading. See Data Core for more information
Web page last modified: May 2018